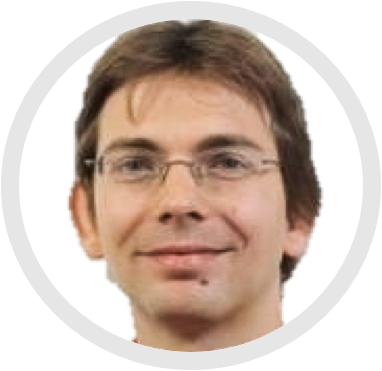 Andriy (Andy) Zapechelnyuk
School of Economics
University of Edinburgh

31 Buccleuch Place
Edinburgh EH8 9JT
United Kingdom
Location: 31 Buccleuch Place, Room 4.01

Email: azapech (ατ) gmail.com
Phone: Microsoft Teams

‣ Fair hiring procedures (with Karl Schlag)
[previously titled "Fair sequential search"; absorbed an earlier working paper "Value of information when searching for a secretary"]
In hiring, fair treatment concerns not only the assessment of candidates, but also the process of interviewing and selecting candidates. The latter, so-called procedural fairness, is investigated in this paper using a model of sequential search. We postulate that a hiring procedure is fair if it does not discriminate interviewed candidates by the order in which they are interviewed. We show that procedurally fair hiring prescribes to accept the first candidate who belongs to a prespecified set. Fairness comes at a relatively small cost. The optimal value of hiring without this constraint is at most twice as large.
‣ Are there "Ratatouille" restaurants? On anticorrelation of food quality and hygiene  (with Hisayuki Yoshimoto)
We study the empirical relationship between restaurants' efforts to maintain hygiene standards and their food quality scores, as provided by both professional reviewers and consumers. We first propose a flexible microeconomic model of product quality generation, in which the observed quality scores are Poisson-generated from the effort made by the firms. The first-order condition of a firm's profit maximization is used as a Poisson regression equation that relates two different aspects of product quality evaluation scores, hygiene and food quality. Then, by using data from the UK high-end restaurants, we show that this relationship is negative and statistically significant. This finding is robust across various model specifications and food quality measurements. It indicates that a higher food quality is generally associated with less effort to keep the kitchen clean. We find that 3% of Michelin-starred restaurants in our dataset have poor hygiene, while the same is true for only 2% of non-Michelin-starred restaurants. Our findings illuminate potential channels through which the anticorrelation between food quality and hygiene effort could be mitigated and can be helpful for hygiene inspectors in order to prioritize restaurants in their inspection schedule.
‣ Persuasion under insufficient reason (with Anton Kolotilin) [Slides]
A sender designs how to disclose information about the state of the world to persuade a receiver to accept a proposal. The sender is ignorant about both the receiver's type and his risk attitude. The sender applies the principle of maximum entropy to resolve her ignorance. We show that the maximum-entropy utility is risk neutral if nothing is known about the agent's utility, and it is CARA if the average utility is known. Furthermore, the optimal signal is either fully revealing or completely uninformative if nothing is known about the distribution of the agent's type, or if its mean is known; the optimal signal is a censorship if the mean and variance are known. To derive our results, we propose a novel representation of preference over lotteries.
‣ Bargaining under incomplete information with the help of delay (with Karl Schlag)
We study bargaining under incomplete information, with applications to trade and to provision of public good. In our setting, agents not only agree on how they share their output, but also on how much output they produce. We are interested in bargaining rules that do not depend on priors. We find a unique rule that satisfies a set of axioms. Under this rule, the higher the surplus, the more output is produced. Moreover, the produced output is shared as in the Nash bargaining solution. We present a dynamic protocol that implements this rule for any priors. Heterogeneous discount factors and degrees of risk aversion can be included.
‣ Persuasion meets delegation (with Anton Kolotilin)
A principal can restrict an agent's information (the persuasion problem) or restrict an agent's discretion (the delegation problem). We show that these problems are generally equivalent — solving one solves the other. We use tools from the persuasion literature to generalize and extend many results in the delegation literature, as well as to address novel delegation problems, such as monopoly regulation with a participation constraint.
‣ Competing e-commerce intermediaries (with Alexander Matros)
We consider a model where two e-commerce platforms, such as internet auctions, compete for sellers who are heterogeneous in their time preferences. Contrary to the literature which argues that if two platforms coexist in equilibrium, then the "law of one price" must hold, we demonstrate that two platforms may set different prices and have positive equilibrium profits by exploiting heterogeneity of sellers' time preferences. In such an equilibrium less patient sellers choose the more popular, but more expensive, platform, while more patient sellers prefer the less popular and cheaper one.
‣ Compromise, don't optimize: Generalizing perfect Bayesian equilibrium to allow for ambiguity
Journal of Political Economy: Microeconomics (forthcoming)

[an earlier version titled "Compromise, don't optimize: A prior-free alternative to perfect Bayesian equilibrium"]
‣ Constructive vs toxic argumentation in debates
American Economic Journal: Microeconomics (forthcoming)

[merges two earlier working papers, A model of debates: Moderation vs free speech and Sequential obfuscation and toxic argumentation]
‣ On the equivalence of information design by uninformed and informed principals
Economic Theory 76 (2023), 1051-1067 [doi] [Open Access]

‣ Censorship as optimal persuasion
(with Anton Kolotilin and Tymofiy Mylovanov)
Theoretical Economics 17 (2022), 561-585 [Open Access]
(with Karl Schlag)
Theoretical Economics 16 (2021), 1431-1470 [Open Access]
[an earlier working paper version is here]
‣ Bayesian persuasion and information design: Perspectives and open issues
Introduction to the Special Issue on Communication and Persuasion
(with Emir Kamenica and Kyungmin Kim)
Economic Theory 72 (2021), 701-704 [doi]
‣ Optimal quality certification
American Economic Review: Insights 2 (2020), 161-176 [doi]
‣ Job search costs and incentives
(with Ro'i Zultan)
Economic Theory Bulletin 8 (2020), 181-202 [doi]
‣ Persuasion of a privately informed receiver
(with Anton Kolotilin, Tymofiy Mylovanov, and Ming Li)
Econometrica 85 (2017), 1949-1964 [doi]
‣ Optimal allocation with ex-post verification and limited penalties
(with Tymofiy Mylovanov)
American Economic Review 107 (2017), 2666-2694 [doi]  [Online Appendix]
[earlier versions titled "Optimality of non-competitive allocation rules" and "Value of competition in allocation and search problems"]
(with Karl Schlag) 
Journal of Economic Theory 169 (2017), 145-169 [doi] 
[an earlier version titled "Decision making in environments without priors"]
‣ An axiomatization of multiple-choice test scoring
Economics Letters 132 (2015), 24-27 [doi] 
‣ Eliciting information from a committee
Journal of Economic Theory 148 (2013), 2049-2067 [doi]
(with Tymofiy Mylovanov)
International Economic Review 54 (2013), 769-785 [doi]
‣ No-regret dynamics and fictitious play
(with Yannick Viossat)
Journal of Economic Theory 148 (2013), 825-842 [doi]
‣ Decision rules revealing commonly known events
(with Tymofiy Mylovanov)
Economics Letters 119 (2013), 8-10 [doi]
‣ On the impossibility of achieving no regrets in repeated games
(with Karl Schlag)
Journal of Economic Behavior and Organization 81 (2012), 153-158 [doi]
‣ Optimal mechanisms for an auction mediator
(with Alexander Matros)
International Journal of Industrial Organization 29 (2011), 426-431 [doi]
‣ Bargaining with a property rights owner
(with Yair Tauman)
Games and Economic Behavior 70 (2010), 132-145 [doi]
‣ On (non-) monotonicity of cooperative solutions
(with Yair Tauman)
International Journal of Game Theory 39 (2010), 171-175 [doi]
‣ Better-reply dynamics with bounded recall
Mathematics of Operations Research 33 (2008), 869-879 [doi]
‣ Optimal fees in internet auctions
(with Alexander Matros)
Review of Economic Design 12 (2008), 155-163 [doi]
‣ Strategic complements and substitutes, and potential games
(with Pradeep Dubey and Ori Haimanko)
Games and Economic Behavior 54 (2006), 77-94 [doi]
Grants and Sponsored Events
ECNM11023 Microeconomics 1 (Part B)
‣ Textbooks:
Mas-Colell, Whinston and Green (1995) "Microeconomic Theory".
Gibbons (1992) "Game Theory for Applied Economists"